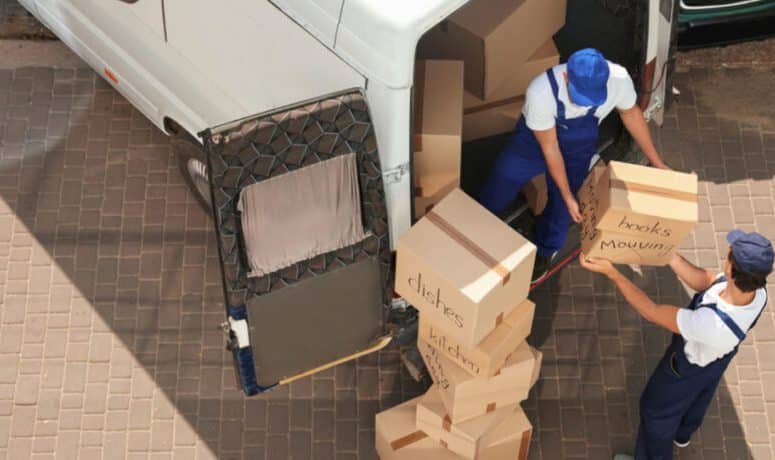 Choose Relocators Movers and Packers in Al Barsha Dubai:
When you're planning to move from Relocators out of the city to different regions within Dubai Al Barsha, or any other town, Relocators Movers and packers in Al Barsha Dubai will make the process easier with their extensive experience and skilled team.
Our Company has a seasoned team of professionals who will make your Relocation significantly more enjoyable than it was before. We serve a wide range of clients and provide customized shifting and relocation services primarily in Dubai Al Barsha. We provide top-quality moving and packing services for everyone according to your packing and moving requirements.
Movers and Packer in Al-Barsha in South:
Relocators Movers and Packers in Al-Barsha can provide you with the most efficient moving and packing services. Relocators offer their services in all the regions of Al-Barsha South. Al-Barsha South one, Al-Barsha South two, Al-Barsha South three, Al-Barsha Heights First, Al-Barsha, the Al-Barsha Second, and Third.
What Services do We Offer?
We

Relocators

provide:
Residential Relocation, including houses, apartments, villas, flats, etc.
Commercial moving includes hotels, offices, etc.
Materials for packing and boxes
Furniture dismantling
Services for packing and shifting
Assembling of flat-pack furniture
LCD & bracket fixing
Curtains & blinds rods fixing
Disposal service
Cargo packing staff
Storage facility
Professional wrapping and packing
Money-back guarantee and insurance
Furniture Shifting in Al-Barsha
We are Relocators, the Best Packers and Movers in Al-Barsha Dubai. We offer expert and skilled service to move or pack your furnishings in the most efficient method. We can pack your furniture and other essential items using our unique packing materials. Also, we take great care when packing your furniture, and prevent damage. We pack and move with care. Additionally, we provide great discounts to prospective customers for all furniture transfer services. We make moving furniture effortless within the city and outside of the city.
The top and most trusted Mover and Packer in Al-Barsha company provide efficient and secure transport for short and long distances within Al-Barsha. We provide top-quality service at affordable prices in Dubai. As the top service, we're reliable and trustworthy with many advantages for our loyal customers. Our team is active 24/7. We offer you complete assistance regarding our services and prices. It is also possible to negotiate with us and receive the best service that you require.
Best Movers Company in Dubai:
There are many reasons you should move from one place to a new location. The reason for your move could be due to the activity to a new job or other. Each event brings new experiences to your life. Relocation or house moving can be an extremely stressful moment. If you require assistance in heavy lifting, moving, and packing, Relocators Moving Company in Dubai Al Barsha provides the most reputable moving and packing service. It can help you lift large objects, pack them in top-quality materials, move the items to their destination, and then reassemble them with care. If you're moving locally or your home outside of the city, Relocators will always be there to help you in Dubai.
Best Packing Items Using For Moving in Al Barsha:
Relocators Movers in Dubai Al Barsha is well-known for its top-quality packing services. We can pack all your objects, whether light or heavy, efficiently. Our professionals work with dedication and provide them with suitable packing materials to protect your valuable items from damage during transit. We utilize packaging materials, including different sizes of boxes, wrapping papers, Silica Gel, top-quality packaging tapes, and other premium products.
Services of Best Movers Company in Dubai:
Moving services do not only involve the act of moving your home or your villa. Relocators Movers and Packers in Al Barsha Dubai provide various services for moving within or out of Dubai. Our services include
Apartment relocation
Commercial moving
Automobile shipping
International Relocation
Corporate Relocation
Transportation
Self-Storage Services with Warehouses Facilities
Pet relocation, domestic moving.
We also offer moving insurance for your possessions. This means your possessions will be safe with us.
Best Packers Best Movers Company in Dubai:
Suppose you have to manage all your household furniture, pack materials, assemble them, and move them to your preferred location. In that case, Best Movers Company in Dubai provides full house packing, villa moving Relocation, and auto shipping services in Dubai. Our employees are skilled and cooperative and fast and efficient when working. Thanks to our experienced team and professional staff, we're the best moving company our clients rely on. Our clients trust us as a leading moving company. This is due to our team of professionals and premium materials that allow us to offer exceptional Movers and Packers in Dubai.
Why Choose Relocators Movers Company in Dubai Al Barsha:
We declare ourselves to be among the most reliable moving company in Dubai. We do not compromise over reliability and quality moving or packing service. As the most reliable and cost-effective moving company, we also provide various benefits to our customers. We provide a variety of services according to the needs of our customers through our trained professionals and heavy-duty trucks for your house shifting. Choose one of the Relocators Moving Company in Dubai to receive the top moving and packing services.
Relocators Moving Company in Dubai is well-known for its extra mile. We go to make sure that the satisfaction of our clients is on the top of our list. We guarantee to provide top-quality standard services for transporting and packing your luggage. Our online support will always be available to provide complete knowledge about our top-quality move-in services all over Dubai. If you need any packing or moving assistance, don't delay and schedule your complete move survey today.
follow us on social media: