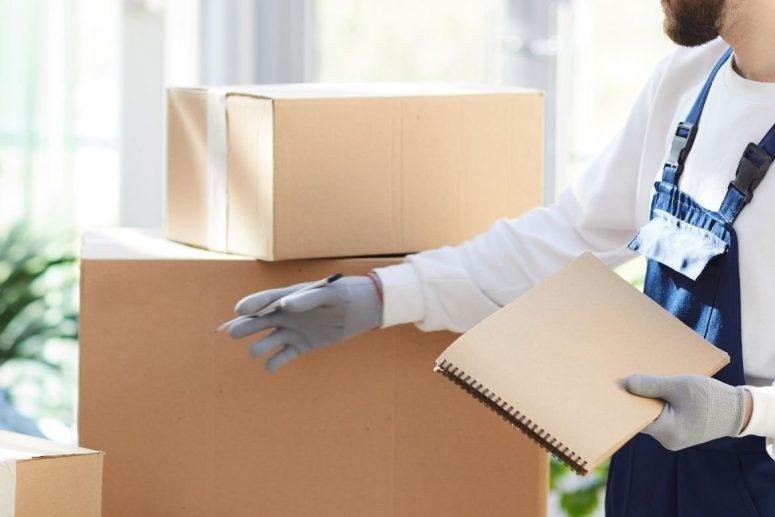 Tips to Consider When Hiring Movers and Packers in Dubai Marina:
Tips to Consider When Hiring Movers and Packers in Dubai Marina
Dubai Marina is an elite-class residential area in Dubai known for its beautiful beaches in JBR (Jumeirah Beach Residence). It is a famous tourist point full of indoor and outdoor activities. Therefore, it is a busy zone of Dubai. So, early preparation is required whenever you plan to relocate to this leisure complex. The first step would be your decision to hire the best movers and packers there. Hiring Relocators, the best Movers and Packers in Dubai Marina, will make your moving experience as easy and smooth as possible. As best movers and packers in Dubai, "Relocators" are suggesting some tips to consider at the time of relocation.
Relocating With Movers and Packers in Dubai Marina:
The preparation for moving is divided into two categories. One is to have your current and your new house ready for relocating Company and you. The second is to ensure that the relocating company you choose to use is competent and reliable.
Prepare and Organize Your Home:
Prior planning for relocation and packing is the key to a happy relocation ending. Whether you're keeping your home well-organized, it is necessary to rethink some reorganization again.
Explore the tracks for transporting each big object into your home, and look for any obstacles or choke points along the path. There is a particular risk of having any delicate item get in the way between a large piece of furniture as well as the truck on the outside. Often, movers and packers need to remove doors while moving furniture or other objects around. So be ready!
Reduce Your Total Packing Volume:
Before you begin to put items into boxes, make a list of everything in your house and throw away anything you don't want to hang onto any longer. You may be surprised to learn how much you can dispose of instead of moving and packing it.
Pack Your Luggage In the Right Order:
Make sure to pack those items first, which you use most frequently. Also, don't forget to mark their boxes accordingly. These tips will make your shifting go smoother, although you'll probably be exhausted following your journey. Keep those boxes at hand that you need the most.
Prepare Your New Home:
Make your new home ready for you to reside in. You'll have to alter your address for postal delivery and ensure that any mail received at your home address will be delivered to the new one.
You'll have to stop any deliveries for your current home and any lawn mowing or regular services that the homeowner may offer. Check that your electricity and water are scheduled to be switched off following your move day and that your new residence is connected prior to the time you move in.
Keep a Special Suitcase or Bag:
Save everything in a special bag or suitcase you'll require for the next couple of days. No matter what happens next, you'll never be left without essentials while you shift to your new residence. So, it would be possible to unpack your items relaxed as you won't be using them immediately.
Build Margin for Error into Your Planning:
In every step of your plan, it is essential to include a margin of mistakes at the time of sudden issues. Instead of scheduling your utilities to be turned off on the day of your shifting, probably have them turned off within a few days. If you plan to move into your new residence at 5 pm, don't plan any activities later than 6.
Ask For Precise Quotes:
A reputable full-service moving and packing company will be honest about its charges to its clients. You should ask your movers and packers company about their fees. Be cautious when they don't provide you with exact numbers because there are always hidden charges behind their game.
Naturally, every job is unique, and the Company will need to determine the cost of your relocation task. Still, if the Company isn't willing to calculate your expenses, it could be better to seek an alternative.
Look into Your Moving Company's Credentials:
The idea of preparing for relocation is excellent. However, how do you be sure that the movers and packers company in Dubai Marina you will hire is reputable?
A minimum requirement is that mover and Packer Company in Dubai in Marina must have a license and be insured. So, make sure to ask your mover company about these two aspects. Moreover, you can search their online presence on Google and Yelp to check their client reviews.
Rare fraud cases in Dubai Marina are recorded that moving companies deprived you of your property or money. So research and consult with your friends before hiring any relocating company. Most of them will recommend Relocators because Relocators is the authentic and reliable Movers and Packers in Dubai Marina. You can check to explore them online at https://relocators.ae/ or can contact them at 052 783 0538.
follow us on social media: